The Official
Baking Box
from

Get Baking
Shop
What's in the Box?

How does it work?

This month's Box

Next month's Box
What's inside
A delicious Bake Off recipe from the experts behind the show.
A bespoke piece of baking equipment uniquely designed by the Bake Off team.
A Collectable recipe card, with step-by-step instructions.
All the dry ingredients you need to make the bake.
A beautifully illustrated postcard by Tom Hovey.
Access to exclusive subscriber recipes, as well as hints and tips from the tent.
Example of The February Box
50p of every Bake Off Box is donated to: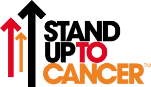 Find out more here.
50p to Stand Up To Cancer Charity
50p of every Bake Off Box is donated to Stand Up To Cancer.
A joint initiative between Channel 4 and Cancer Research UK, Stand Up To Cancer is a fundraising campaign that brings the UK together to speed up progress in life-saving cancer research.
Find out more about Stand Up To Cancer, here.
How does it work?
Choose from our subscription options
We'll send you a checklist, so you are prepared.
The Bake off Box will be delivered to your door.
Time to release the Star Baker in you.
Chocolate & Hazelnut Babka
Give it a dough
Delivered
Bakewell Tart
Bake it well
Expected delivery date: 11th - 17th June
Choose your Box
We have 4 subscriptions available
Monthly Rolling Box
£19.99 per month
3 Month Bundle
£59.97
6 Month Bundle
£119.94
12 Month Bundle
£239.88
Share the joy of baking with family and friends...
Ovens at the ready...
The Bake Off Box is available to order now.
Limited Numbers Available.
Buy Now