The Baking Shop
Official Bakeware
from

Shop
Bake Along with Series 12
We are bringing the tent to your kitchen with our baking boxes. Our September, October and November boxes feature recipes from this year's series. If you watched the bakers bake the Mini Rolls on episode 1 then you can have a go at home with our September Box. We will be revealing the October and November boxes once they have aired on your screens. Watch this space! Once they're gone, they're gone.
50p of every Bake Off Box is donated to: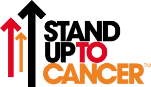 Find out more here.
50p to Stand Up To Cancer Charity
50p of every Bake Off Box is donated to Stand Up To Cancer.
A joint initiative between Channel 4 and Cancer Research UK, Stand Up To Cancer is a fundraising campaign that brings the UK together to speed up progress in life-saving cancer research.
Find out more about Stand Up To Cancer, here.
Buy All 3
Buy all 3 boxes together so you don't miss a bake.
Bundles
Make a great gift!
Equipment
We are excited to showcase our high quality baking equipment specially designed by the Bake Off team to accompany the recipes in the box. Over the coming months into 2022, we will be adding more products to our baking range so keep your eyes peeled.
Subscribed to our monthly boxes?
Subscribers, your subscription will continue until December 2021 and we can't wait to continue delivering delicious treats to your door every month. You will get to bake along with the show and whisk up a delicious festive bake. This will complete our 2021 season.
We are no longer taking new subscribers to our baking boxes, but we will be back with something exciting next year so watch this space. For now you can get involved with the show and bake along with our one off baking boxes here
Baking Boxes
What's in our baking boxes
A delicious recipe from the experts behind the show

A collectible recipe card, with step-by-step instructions

All the dry ingredients you need to make the bake

A beautifully illustrated postcard by Tom Hovey
About
After years of watching the country's top amateur bakers battle it out under the watchful eyes of GBBO judging royalty, you can now experience the magic of the Bake Off tent for yourself, in the comfort of your own kitchen.
The Bake Off Box offers one off baking boxes which deliver specially developed recipes and equipment, from The Great British Bake Off. The same baking experts who devise the challenges for the GBBO show, are bringing Bake Off recipes direct to your door. Baking fans will receive a beautiful Bake Off branded box with a surprise recipe, all of the dry ingredients and collectible GBBO baking equipment inside. Not only that, 50p from every box sold will be donated to Stand Up To Cancer.
Every year, the much-anticipated, The Great British Bake Off brings the joy of baking to our screens. Now we've boxed up everything that's brilliant about the show, so you can experience all the GBBO fun, at home with family or friends.
Whether you're new to baking, want to hone your baking skills or looking for a fun activity to enjoy with family and friends, The Bake Off Box has something for everyone. Whipping up something delicious from The Great British Bake Off is a great way to spend the afternoon. And when it comes to the end result, we all know nothing is better than a homemade bake.
And don't forget our brand new Bake Off equipment bundles. They are a great gift for any occasion and a great way to build your bakeware collection.
Ovens at the ready...
The Bake Off Box is available to order now.
Limited Numbers Available.
Buy Now